So instead of really concentrating on reading this one book, I've been distracted for the last hour by this
celebrity face match up thingy
. The way it works is you upload a photo and their magic facial recognition whatever matches you up to celebrity faces. They suggest doing it with several photos to see who pops up the most.
I did it five times. The only celebrity I look like twice is
which isn't too bad. A

ccording to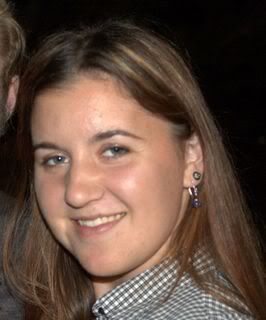 this photo I look 80% like her.
Some other interesting results were:
Princess Di
Penelope Cruz
Alicia Silverstone
John Denver
Britney Spears
Katie Holmes
Catherine Zeta Jones
I'm not sure I necessarily agree with any of them. In fact, I'd prefer to associate myself with Britney Spears as little as possible. The good news is that I only look 55% like her. I apparently look more like Jessica Simpson (78% according to one photo). Thank god it wasn't a personality match up.