My little bro is brilliant.

Let me tell you why.
He gots himself some ink last week yo.

It's the illest tat eva: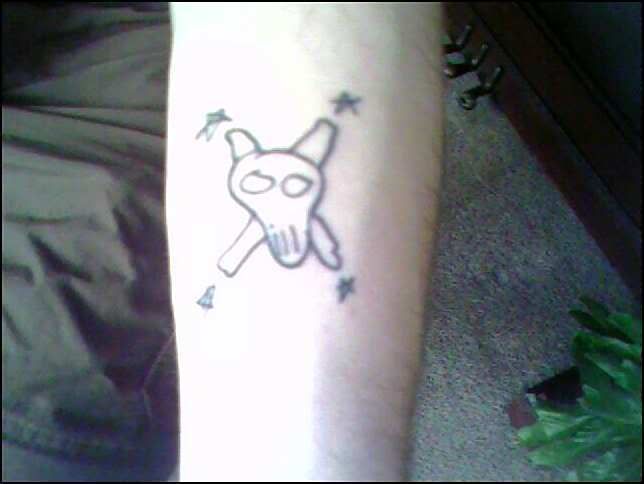 Yes, it is real.
When he first announced it, none of us believed him. But when I looked closely it had all the signs of a real life tattoo.
You can't really tell from this picture

(which I took with my phone so it's not great quality)

, but it's on his fore-arm, just below the elbow.